Descubra los momentos que más importan cuando usted vive la experiencia LIV. Experimente lo que podría ser su futuro con LIV Fertility Center. Nosotros reconocemos que no es sólo el viaje, sino también lo que se comparte. Cada historia le introduce a LIV de una manera diferente.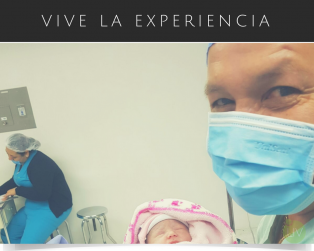 Nuño Family (Mexico) August 2017
---
The Nuño Family is excited to announce an addition to their family — healthy baby girl Matilda.
---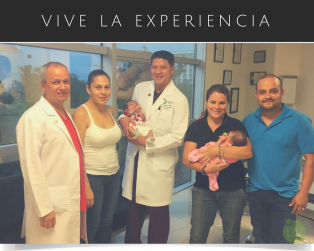 Alejandro & Martha (Mexico) August 2017
---
Update: Update: Alejandro & Martha delivered twins! Baby Boy Alejandro & Baby Girl Andrea Martha is 32 weeks pregnant with twins — boy and a girl!
---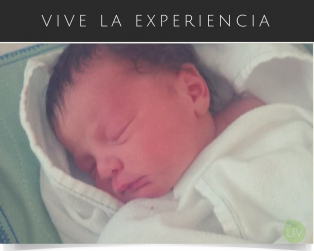 TM (Canada) August 2017
---
Update: TM delivered a healthy baby girl — Veronica! I am a 43-year-old woman that had a tubal ligation 15 years ago. We decided to use donor eggs from the LIV fertility clinic. We were first in contact with LIV from a Google search for a fertility clinic in Mexico. There were a few of clinics we were researching in Mexico from website searches to phone calls. We determined the LIV fertility clinic was the one for us because their staff was friendly, knowledgeable, and patient with all of our questions. There were several reasons why we chose the LIV fertility clinic but the main reason was they were more interested in making us feel comfortable over the phone and through email; the subject of money didn't come into our conversations until we made our decision. We didn't feel pressured to send money to Mexico. This was important to us as we are international patients. Other clinics we were in contact with wanted a deposit right away. The physical location of the clinic is wonderful. With the sunshine and the beach, our experience was amazing. The clinic is located within the hospital. The atmosphere, cleanliness and professionalism is top notch and is equal to what I had experienced at home in Canada. Our first contact was with Alonso. He is an amazing person and answered all of our calls with multiple questions, sometimes twice a day for a month, till we made our decision. He not only helped with fertility questions but also which hotels to stay, what amenities were close by and cultural information about the area. Once we arrived at the clinic, Dr. Stetson was our main contact. He is very professional, thorough with explaining the steps required to prepare for the transfer and answered all questions that we had. He is very personable, has a great sense of humor and made us feel comfortable and welcome at the clinic. Dr. Stetson was with us during the transfer and kept the mood light with playing music I requested "Country" and keeping us relaxed. Dr. Flores looked after all of the medical procedures from the ultrasounds to the transfer. He explained how my body responded to the medications and how the donor eggs had developed after fertilization. He was very patient with us and answered all of our questions. During the transfer, he explained what we saw on the ultrasound screen and told us what to look for when embryos were transferred. He was very gentle with the insertion of the catheter and no anesthetic or freezing was used. After we returned home, we were in close contact with the clinic for the first 12 weeks. It was great to have the support of the clinic during this time with any questions or concerns that had come up. Our transfer was successful on the first try and we are due in August 2017.
---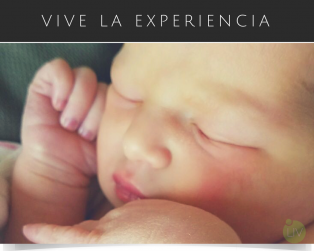 Jed & Melody (Arizona) August 2017
---
Watch Video — Gender Reveal Party Update: Jed & Melody delivered a healthy, strong baby girl — Tatum Grace I am so deeply grateful for having this opportunity in Mexico and for the wonderful staff! My hug bank will forever be full from all the love and care I am receiving. I got to celebrate national Doctors day with everyone! I hardly have words to express my gratitude and appreciation for LIV. This clinic offers world class and affordable care with highly successful doctors, attentive nurses and a brilliant lab technician. The LIV clinic is a beautiful and clean facility that overlooks tropical Puerto Vallarta. From the moment I arrived, I was treated with specialized attention, warmth and personalized service. I couldn't believe the amount of face time I had with the doctors... unlike the States! They got to know me and my husband in the weeks leading up to my visit and created a special protocol for my IVF procedure that was based on my past medical history and re-occurrence of miscarriage loss. They were even able to identify gaps in my treatment that my doctors in the States overlooked. They were determined, persistent and genuinely cared about our 6-year painful struggle with not being able to have a child of our own. My husband and I were nervous with the idea of visiting Mexico for an IVF treatment but once we arrived, it was evident that not only would we be taken care of but we were in a safe and highly experienced environment. Because of LIV, we can finally say the words that we never thought we would have the chance to say…. we are actually pregnant! Thank you LIV family! You are a team of miracle workers and we will forever be grateful for not only your care but for your abundant hearts and determination towards struggling couples like us!
---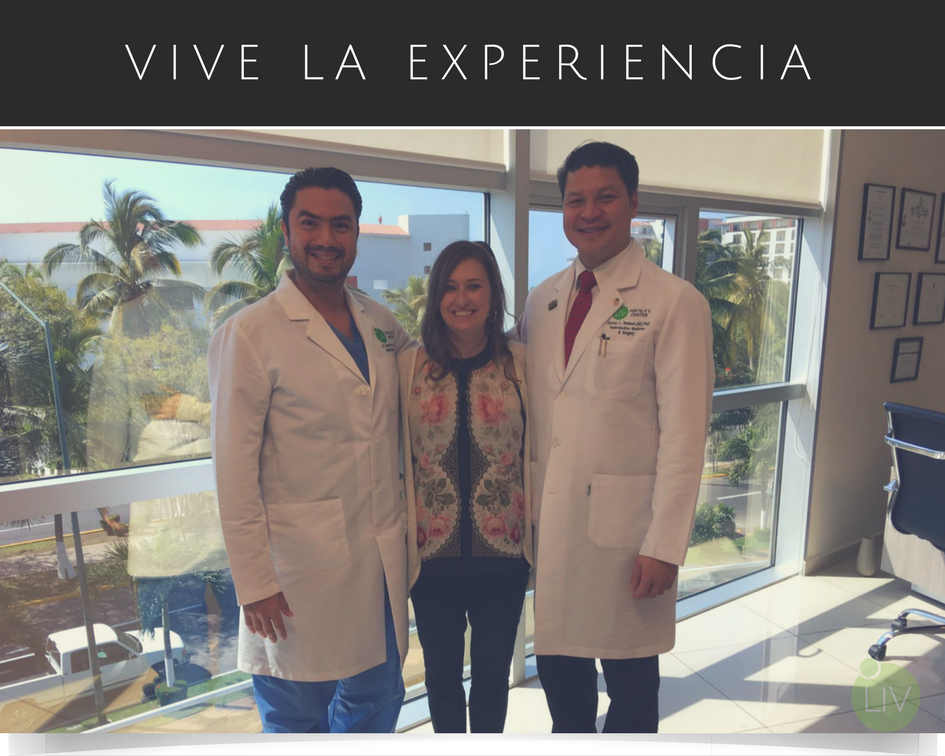 John & Ashley (Oklahoma) August 2017
---
Watch Now — Ashley Surprises John with Pregnancy News Update: "Hello to our LIV miracle workers. You have been on my mind a lot lately. We are now in the 3rd trimester and the baby is measuring perfectly. Thanks for all you do. You have forever changed our lives." When my husband and I started researching clinics we were mostly looking at data: success rates, costs, staff experience, etc. The LIV Clinic has all of those things, but they also have a staff that makes you feel like family. The hospitality and genuine concern of the entire staff is invaluable. Knowing they are there to help every step of the way makes the journey much easier. What we discovered was that the measurable things were what made all the difference.  Thank you LIV for our wonderful experience, we are blessed to have found you. You have forever changed our lives for the better.
---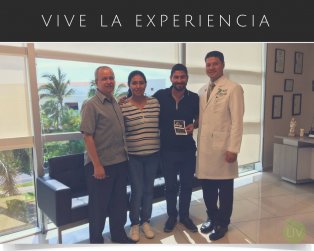 AP (Mexico) August 2017
---
Welcome LIV patients, AP. Congrats, AP is Expecting!
---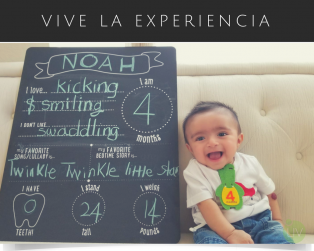 SP (Texas) August 2017
---
Update: Noah is 4 months... and so handsome. Congrats, SP delivered a healthy ADORABLE baby boy — Noah in May.
---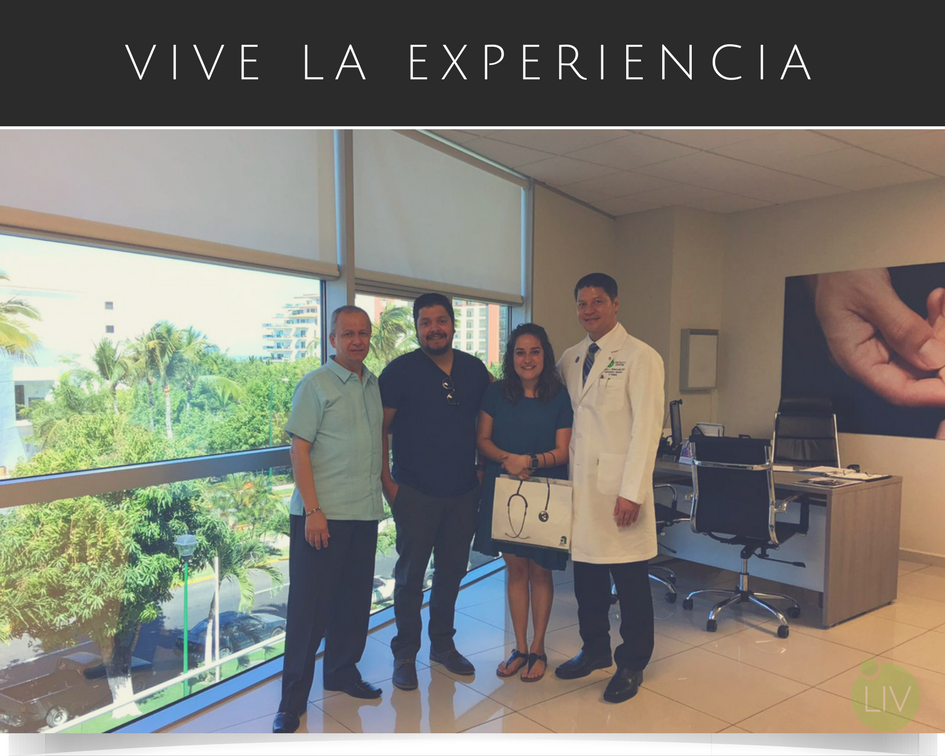 Miguel & Jessica (Texas) August 2017
---
Update: Miguel & Jessica are 10 weeks pregnant with twins. We were happy to welcome LIV Fertility Center Patients, Miguel & Jessica.
---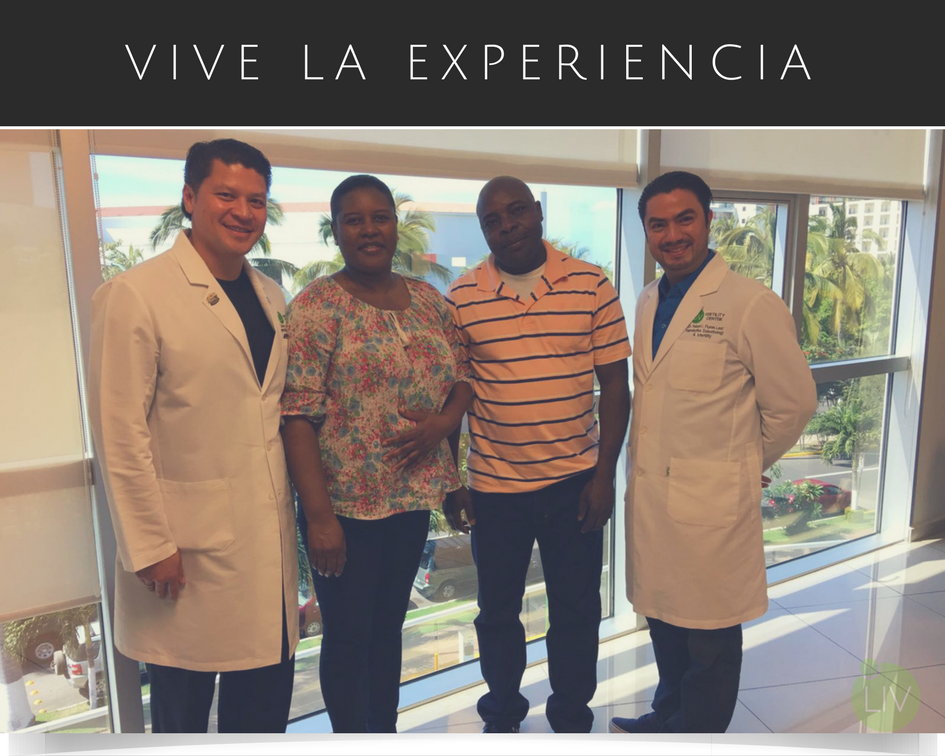 JM (North Dakota) August 2017
---
Update: "Woot!! We are officially 37 weeks now... and full term. Just waiting on her to choose her birth date." JM is having a girl!
---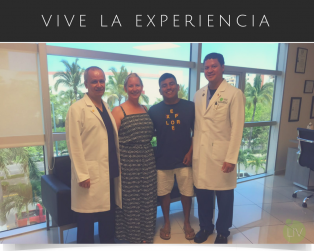 SH (USA) July 2017
---
Welcome SH — LIV Fertility Center Patient.
---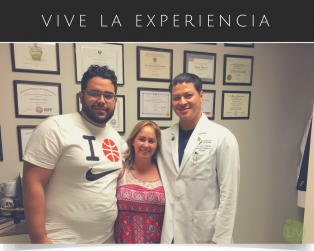 Diego & Raisa (Florida) June 2017
---
"Hola me llamo Raisa Hechavarria y junto con mi esposo Diego Hechavarria empezamos el camino a la paternidad. Desde hace unos años estamos tratando de tener bebes. En el 2011 me realizaron una reversion de trompas de falopio, todo salio bien, en el 2012 tuvimos un aborto expontaneo sin saber que estabamos embarazados, fue un momento duro, seguido en el 2015 tuvimos un segundo aborto expontaneo. Despues de eso teniamos todo listo para un primer ciclo de IVF cuando el doctor se dio cuenta que en los estudios de sangre salimos positivos para la genetacion mutante de fibrosis quisticas, o sea somos portadores y debido a eso nuestro sueño de tener bebe se paralizo, habiamos perdido todas las esperanzas cuando de repente un dia buscando en internet encontre el centro de Liv Fertility Center en Puerto Vallarta, me anime a llamar, la verdad no lo pense dos veces, cuando llame me atendieron muy bien y me explicaron paso a paso todas mis dudas y preguntas, me quede muy contenta con haberlos encontrado. En el 2016 hicimos nuestro primer viaje a Puerto Vallarta, que alegria al llegar y conocer a todos, Dr.Stetson fue una de las personas que nos atendio. Empezamos la estimulacion ovarica y para sorpresa nuestra mis ovarios no respondieron bien, el Dr.Stetson fue muy sincero y muy amable con nosotros, nos trato como si fueramos familia, no pacientes, nos explico paso a paso lo que debiamos hacer, entonces nos regresamos a Florida y luego de unos 3 meses volvimos a nuestra segunda familia porque asi nos tratan en LIV, empezamos con la estimulacion y que bien nos fue obtuvieron 22 ovulos, que felices estabamos, todo iva bien, asi que tuvimos que esperar por el resultado del PGD para saber cuantos embriones nos quedaban debido a la mutacion genetica que ambos somos portadores. La espera se nos hizo larga pero al final nos quedaron 6 embriones, que alegria y que felicidad, la primera transferencia fue el año pasado 2016 no tuvimos un positivo, pero no nos dimos por vencido. En este año 2017 regresamos por una segunda transferencia y wow que creen positivo, pero termino siendo un ectopico en la trompa derecha, y la verdad estamos devastados pero no perdemos la fe. Gracias al Dr.Stetson y al Dr.Velez y a otras personas que ya no estan nos sentimos muy agradecidos y muy felices de haber encontrado el centro, no solo por la parte economica, sino tambien poque te tratan como familia, te apoyan, te dan los mejores consejos. No es de preguntas, pero nosotros volveriamos a elejir una y otra vez a LIV, sin arrepentimiento, pero con mucha fe, porque sabemos y confiamos en ellos para cumplir nuestro sueño de tener nuestro bebe. Gracias Dr.Stetson, Dr.Velez, Alonso Marin, Gisel Soriano a nuestra embriologa Karla Martin Del Campo, Maria Luisa, Ana, bueno en general a todos los que trabajan en la clinica, no hay palabras que puedan describir lo que mi esposo y yo sentimos cada vez que vamos a Puerto Vallarta. Se lo recomendamos a todas aquellas parejas que deceen embarcarse al sueño de ser padres, a todos les deceo lo mejor y no duden ni un segundo es toda una realidad que hay personas que si se interesan en ayudar a los demas, todos ellos son los que nos ayudan a ser y formar nuestras familias. Gracias LIV una y mil veces gracias por formar parte de nuestras vidas." Sin mas Raisa y Diego.
---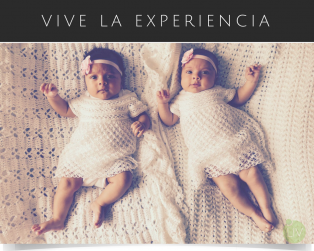 Gama & Patricia (Utah) June 2017
---
Update: Gama & Patricia gave birth to twin girls — Maria & Aria When my husband and I found out we had to have IVF we thought it would be a long time before we could afford to do it. When we found the LIV Fertility Center, it was a miracle for us because with their prices, we could start the journey of becoming parents much sooner than we thought. From start to finish, I felt so taken care of by everyone at the clinic. The nurses and the staff always greeted me and helped with anything I needed, and you knew that the doctors really cared about your well-being.  I could contact them any time, and they were always happy to answer all of my many questions. What started out as being a scary experience, they turned into a wonderful journey. As I left the clinic for the last time, I didn't know if I was pregnant or not, but I felt such a gratitude for everyone there no matter the outcome. I knew that they did everything possible for me, and really cared for me.  I am so grateful to them for that.  And now, because of that wonderful experience in Puerta Vallarta, I am pregnant for the first time, with TWINS!  Thank you LIV Fertility Center! We just got back from the doctor and we were told everything looks really good. Both babies have their own placenta and were wiggling all over.
---
SS Family (Mexico) May 2017
---
Update: The SS Family welcomed twin baby girls — Asma & Husna.Fatimah is now a proud big sister. Congrats SS is pregnant!
---
LSF (Mexico) May 2017
---
Congrats! LIV Patients, LSF, are pregnant.
---
AAE (Mexico) May 2017
---
Congrats! AAE is pregnant with triplets — 2 boys & 1 girl.
---
Mark & Ashleigh (Canada) May 2017
---
Welcome LIV Patients, Mark & Ashleigh, from Canada. Thank you for choosing LIV.
---
DCP (Mexico) May 2017
---
Congrats to DCP — 14 weeks pregnant.
---
Silke (California) May 2017
---
Watch Video Testimonial of Silke "I am very excited to be here  at LIV in PV . I am so excited because I will get my IVF done this week and i so hope everything will be successful and I will become a mom. I have been waiting a very long time with my decision to have a family and was very happy to be accepted by Dr Stetson and his amazing team! I am treated like family here. They take time and listen to my questions and are there for me whenever I need them. I create music and they create life !!! I am very happy they were my first choice   While looking for IVF. Thank you Dr Stetson and thank you to the whole team at IVF. You are amazing!!" — Silke M.
---
Billy Joe & Cynthia (California) May 2017
---
Update: Cynthia is now 12 weeks pregnant. Billy Joe and Cynthia are pregnant.
---
Sam & Tiffany (California) April 2017
---
Update: Sam & Tiffany gave birth to a healthy baby boy, Parker. We found Ivfinmexico on line and were a little cautious about traveling outside the US for IVF treatment as we've been used to seeing doctors in the US, over the past 3 years. There was no need for caution as we could not have had a better, more attentive and caring experience from all the medical staff.  We felt very comfortable every step of the way. We are so grateful we found Dr. Stetson and Dr. Flores. They made us feel very welcome and patiently responded to our questions. They both went the extra mile and made themselves available to us any time of the day and night.   The IVF clinic uses the latest technology and the doctors and embryologists have incredible expertise in the world of fertility.  My husband and I couldn't been happier with our choice. From the moment I began emailing Gisela, inquiring about IVF procedures to the moment we left Mexico, every step of our journey was made stress free from the team. My husband and I turned the medical trip into a mini honeymoon! We fell in love Puerto Vallarta. Everyone was extremely friendly and helpful. We only wish we came to the IVF clinic in Puerto Vallarta a long time ago! You have made us a family and my sleep is suffering due to sheer excitement as I can't wait to meet our baby boy!!
---
DMT (California) April 2017
---
LIV Fertility Center Patients, DMT, are expecting twins.
---
Richard & Sarah (Canada) April 2017
---
We were happy to spend time with LIV Fertility Center Patients, Richard & Sarah. Sarah is the author of , 'My Resilience' — a courageous story about her life, being born in Sudan Africa, raised in Cuba, and settling with her husband in Canada. One small girl against the world. It's quite a journey; you'll be amazed, awed, comforted and uplifted by her story and her resilience.
---
Bret & Erika (California) April 2017
---
LIV Fertility Center Patients, Bret & Erika, are 6 weeks pregnant.
---
Mike & Rochelle (Canada) April 2017
---
Update: Rochelle is now 13 weeks pregnant. LIV Fertility Center Patients, Mike & Rochelle, are pregnant.
---
Nestalier & Iliana (Florida) March 2017
---
---
LV (New Mexico) February 2017
---
---
Juan & Veronica (Mexico) February 2017
---
Baby Juan Pablo to loving parents Juan & Veronica on October 20, 2016. The parents captured this 'forever moment' on video to share with the world... Watch Video
---
Zach & Laura (Montana) February 2017
---
---
Jason & Jannai (Colorado) February 2017
---
---
Iocen & Mireles (Florida) February 2017
---
---
Especialistas Expertos en Fertilidad
Nuestro equipo está impulsado por los futuros padres que están persiguiendo un sueño, motivados por la tecnología de la fertilidad, la innovación y un compromiso para aumentar las tasas de éxito de embarazo.
Creemos en Usted
Es así de simple. Crea en LIV. Creemos en usted.