Descubra los momentos que más importan cuando usted vive la experiencia LIV. Experimente lo que podría ser su futuro con LIV Fertility Center. Nosotros reconocemos que no es sólo el viaje, sino también lo que se comparte. Cada historia le introduce a LIV de una manera diferente.
---
VILLAS. El hotel está muy cerca de fabulosos restaurantes, a tres cuadras de la playa, a minutos del transporte público y de las tiendas. ¿Qué es la opción LIV Villas - Suite Exclusiva? Con más de 1/4 acre de jardines y áreas de estar, la villa de 7000 pies cuadrados es el lugar perfecto para relajarse, nadar, observar aves y mucho más. "La infertilidad es difícil de manejar en los mejores días. Cuando nos quedamos en el Las Villas exlusivas de LIV, estábamos preparados para pasar por los procedimientos médicos de cada día. En cambio, fuimos recibidos por anfitriones más que amables, dispuestos a empatizar con nuestras luchas y a proporcionarnos abundante agua vitaminada y calor humano. Fue como visitar a un tío y una tía queridos durante nuestros momentos más difíciles. Gracias, no podríamos habernos sentido más apoyados!" - Paciente del Centro de Fertilidad LIV Explore las exclusivas amenidades, alojamientos innovadores, servicios de primera calidad y villas de diseño excepcional en el emblemático destino de Puerto Vallarta, México.  Con las vistas más impresionantes, nuestro hotel asociado tiene la misión personal de ofrecer un servicio y una experiencia sin igual para que usted nunca tenga que conformarse con algo menos que extraordinario. Beneficios exclusivos para pacientes de LIV Guías de reservación - Disponibilidad limitada/4 Villas; Aceptadas sólo por reservaciones - Transporte a todas sus citas de LIV y farmacia - Servicios completos de conserjería - Cocinas completas (Cocina, horno, microondas, cafetera, utensilios para cocinar y servir) - Baños privados con toallas de lujo, batas de baño y duchas Spa - Cama supletoria disponible para familiares o amigos que lo acompañen durante una parte de su estadía - Cunas y sillitas altas - Aire Acondicionado - Ropa de cama de lujo - Televisores con canales en inglés - Internet inalámbrico - Servicio de mucama diario (excepto domingos) - Barbacoa en el sitio, Noche de Horno de Pizza a Leña (con los dueños como anfitriones) - Bicicletas, Kayaks - Descuentos en golf (incluyendo palos para que los use sin costo alguno) - Áreas de observación de aves - Vistas al canal - Masaje en el lugar (las futuras mamás LIV utilizan regularmente este servicio durante la estancia de su procedimiento) - Piscina con baños exteriores - Jardín de hierbas, jardines tropicales y árboles frutales - Mesas y sillas adicionales para invitar a los huéspedes en los jardines o en el área del patio - Hermosos jardines para eventos - Muchos espacios para relajarse en privado o socializar - Libros, juegos, cajas multimedia con películas y programas de televisión en abundancia - A poca distancia de restaurantes, tiendas, actividades y a sólo diez minutos de la playa Para reservar la Villa— Llama: 855-534-5340 o Email: liv4@ivfvallarta.com Photo Gallery for Villas Exclusive Suite
---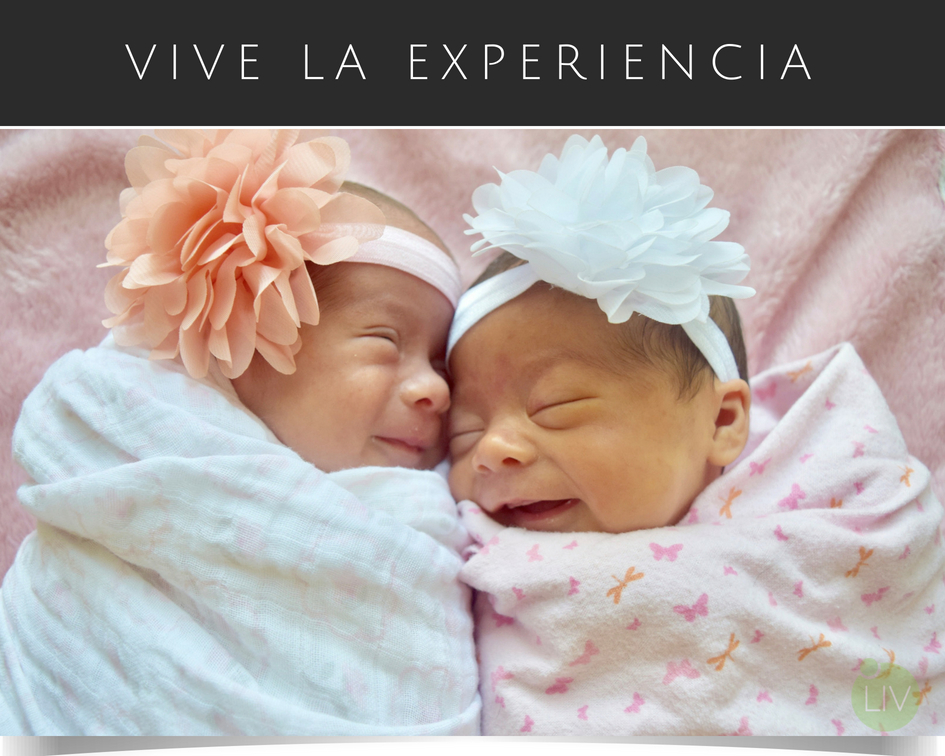 Ed and Erica (USA) August 2018
---
Congrats! Ed and Erica welcomed beautiful baby girls, Shay and Skye.
---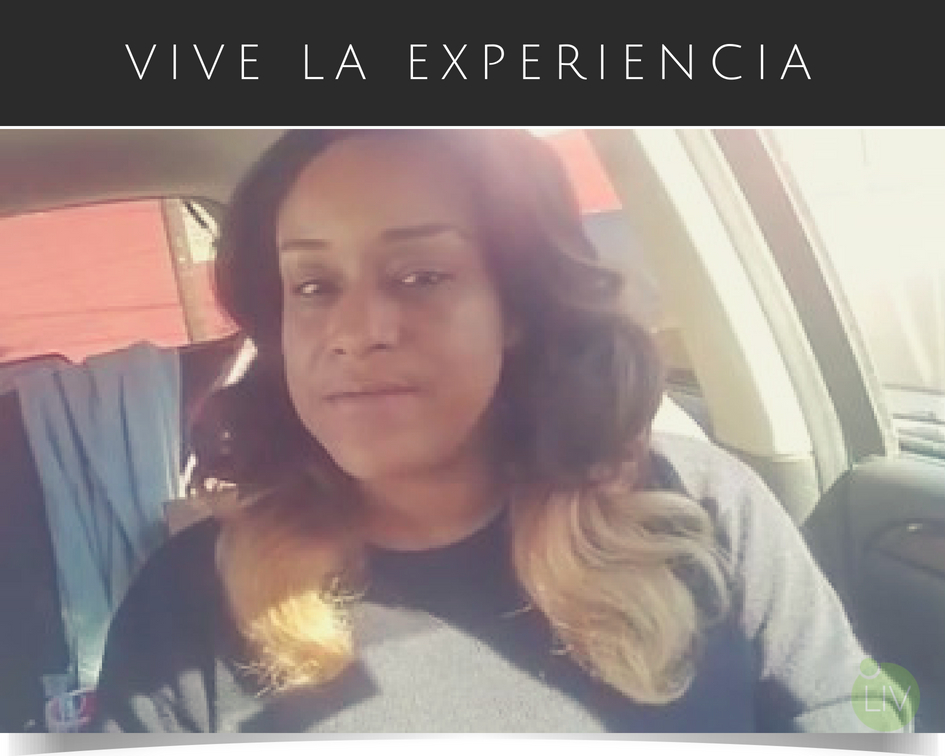 Adrienne (USA) August 2018
---
Our excited and loving patient Adrienne shares the 'big reveal' on her family's decision to pursue fertility treatment in Mexico and why she chose the LIV Fertility Center in Puerto Vallarta.
---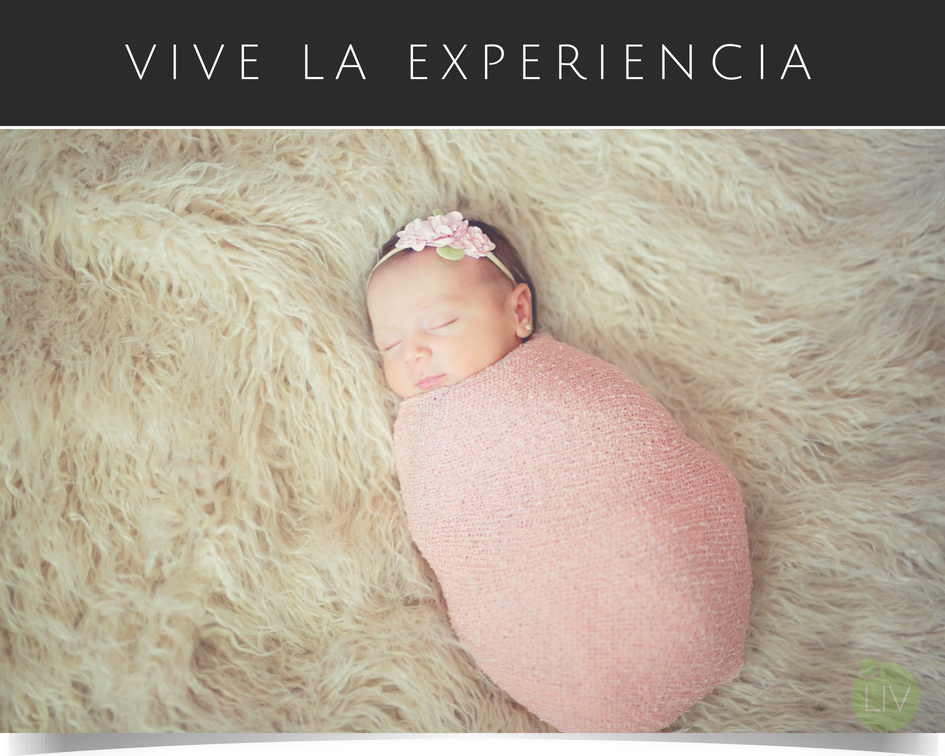 Osyeli & Victor (USA) June 2018
---
Meet Romina — Daughter to Osyeli & Victor of Oklahoma. "She's more than we could have ever imagined. We are truly blessed. We want to thank you and everyone at the clinic. This would have never been possible without you all."
---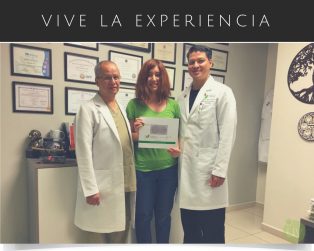 Evangeline (USA) June 2018
---
Twins! Congrats to Evangeline.
---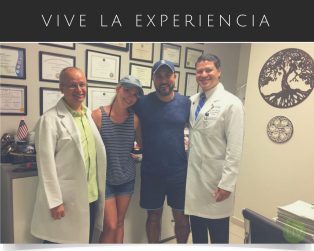 Brahim & Svetlana (USA) June 2018
---
Congrats to Brahim & Svetlana — expecting TWINS.
---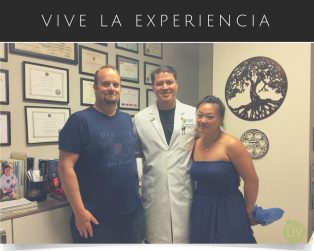 Wayne & Joyce (USA) June 2018
---
Welcome LIV patients, Wayne & Joyce.
---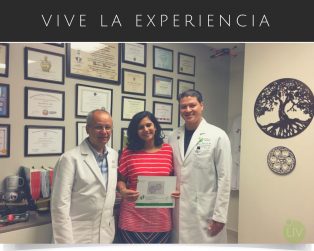 Jolly (Australia) May 2018
---
Welcome LIV patient Jolly.
---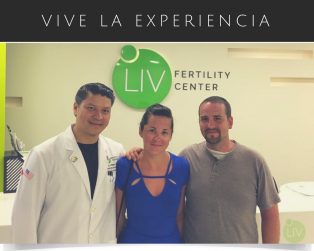 Phil & Briana (USA) May 2018
---
Welcome LIV patients Phil & Briana.
---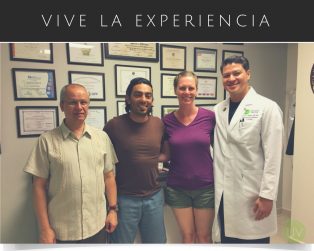 Chris & Kimberly (USA) May 2018
---
Welcome our LIV patients, Chris and Kimberly.
---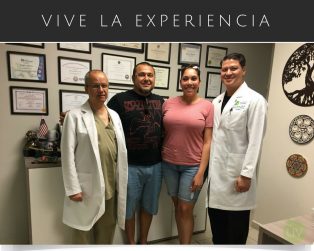 Jaime & Rebecca (USA) May 2018
---
Welcome our loving LIV patients, Jaime & Rebecca.
---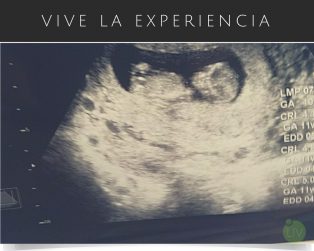 Adam & Laura (USA) January 2018
---
Congratulations to Adam & Laura — 11 weeks pregnant.
---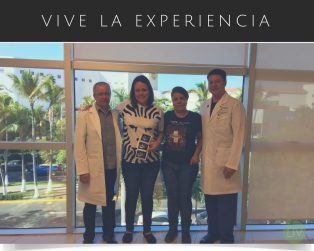 Veronica & Maria (USA) January 2018
---
Congratulations to Veronica & Maria — Parents-to-be.
---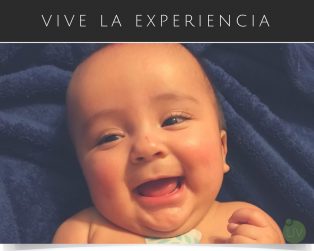 Angie (Texas) January 2018
---
Update: Joshua is now 6 months. Angie gave birth to a healthy baby boy, Joshua Angie is Pregnant!!
---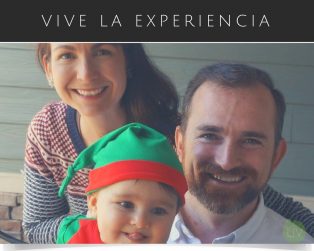 Chad & Laura (S. Carolina) January 2018
---
UPDATE: Chad & Laura delivered a healthy baby girl on 2-23-17. We are pregnant! (Chad and Laura are 39 weeks pregnant) Our birth journey class took us 10,000 Leagues Under the Sea. Chad painted my belly.
---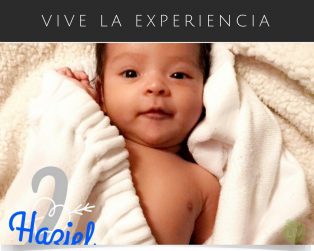 IL (Kansas) January 2018
---
Update: IL delivered a healthy baby boy, Haziel, on 11/3/17. WOW, Where do we start… My husband and I struggled with infertility issues for 5+ years. We had tried IUI for 4 months in our home state and sadly it never worked, in 2016 we decided to save and save some more to be able to afford IVF and a nice vacation for this process. Of course the first thing was to find the right place to travel to, and that's when we came across this AMAZING CLINIC. LIV Fertility Center was our miracle path for us to start our family; first we researched the clinic, read reviews of people like us that went there chasing a dream just like we were. When we finally agreed to call and set up an appointment our first impression was beyond our expectations, Dr. Stetson and Dr. Flores got on a call with us right away, we explained what we were dealing with and it was instant that we felt like they understood us, they both answered our questions and doubts, and provided us with all the information needed to start our Journey, honestly we didn't look anymore after talking to these two great doctors. We scheduled our visit, I am so thankful for Alonso, he was able to handle all of our questions after scheduling our visit and he dealt with me time after time before our arrival to the clinic, every time I emailed him, his response was so fast, I was never worried about getting a hold of them. The day finally came and we were so excited and so nervous, but it all went so smoothly, we got so close to the people that we met at LIV, starting with the Doctors again, Dr. Stetson and Dr. Flores were so welcoming, I was lucky enough to start our stimulation shots that very same day of our visit, Our nurses were INCREDIBLE ELI and ANITA were such sweet ladies, Eli walked my husband through the procedure of taking the shots so that he could do them for me back at the hotel on the days we were not at the clinic, Both Eli and Anita always made me feel so comfortable, they were both so caring and gentle. Esther and Vanessa were also a great asset, coming into the clinic felt like family were there expecting us, these two girls make it so easy for you to come in and they welcome you with a smile each time, they would constantly ask how we were doing and feeling. Karlita which is the lab director would email us every day on the process of our embryos, every step at LIV was being followed with such care and priority, not once did I have to check in with them because they were keeping us update every time, Our Transfer was done by Dr. Velez and Dr. Stetson. I felt so comfortable both on the day of retrieval and day of transfer, I felt safe, and these Doctors did everything in their power to make us feel like this. My favorite part of all was Dr. Stetson being able to respond to my texts with any concern or question I had, this was throughout the process and after we came back home, this really made us feel so cared for, We cannot Thank Liv enough for the amazing help they provided us with. We strongly encourage anyone struggling with infertility to give them a chance to be part of your journey; I feel like God put them in our path, they are a bunch of professionals that felt like a family, Wish we could give them more then 5 stars on this review. We just got our first positive blood test, so THANK YOU LIV, THANK YOU for helping our dream come to a reality. With Love... L & I ♡
---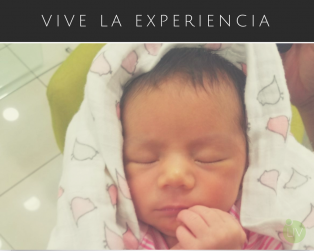 Armando & Paola (Mexico) December 2017
---
LIV Fertility Patients, Armando & Paola, welcomed precious baby girl. Congrats!!
---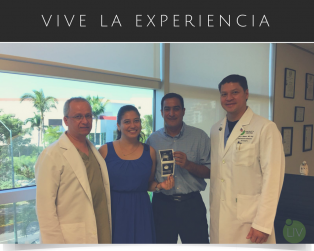 Ernesto & Laura (Mexico) December 2017
---
LIV patients, Ernesto & Laura, are expecting! Congratulations to the parents-to-be.
---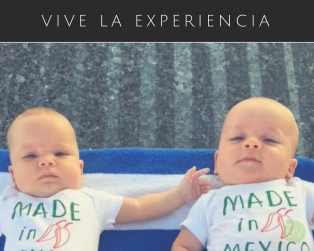 Amy & Colleen (Canada) December 2017
---
UPDATE: Amy & Colleen welcomed twins — baby boy Maverick and baby girl Stevie (The adorable twins are a healthy 4 months old) Our fertility journey began early 2016 in Alberta, Canada, where my wife and I were working with a clinic to prepare for IVF treatment. After a few months of working with that clinic, my wife and I simply felt that something was missing from our experience. So, we started to research International clinics, and found LIV Fertility Center. From day one, our relationship with LIV has been nothing short of efficient, supportive, and comforting. Within one hour of emailing the clinic, (Journey Coordinator), called me, and was able to answer all my questions. Shortly after, we were able to Skype with Dr. Flores and Dr. Sonny, which quickly resulted in my wife and I saying "this is the clinic for us". The doctors kept close contact with us, and readily answered my long stream of questions. Also, we naturally had reservations about traveling Internationally for these procedures, but we were put at ease as we got to know our Doctors and tour their beautiful facility. Going through such a personal and special experience it meant everything to have Doctors and support staff who were truly invested in helping us add to our family. Dr. Flores and Dr. Sonny are truly passionate about what the do, and that comes through in every interaction. We will be forever grateful to our Doctors, Nurse April, and all the staff at LIV Fertility Center.
---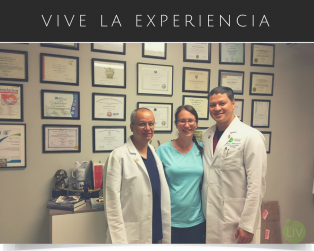 SM (USA) November 2017
---
Welcome LIV Fertility Center Patient — SM
---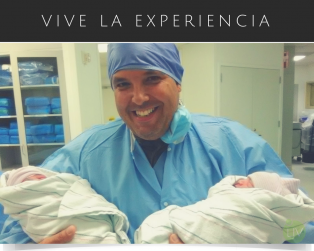 Manuel & Rocio (USA) November 2017
---
Our LIV Patients, Manuel & Rocio, delivered healthy twin boys — Alan and Alex. Congrats!
---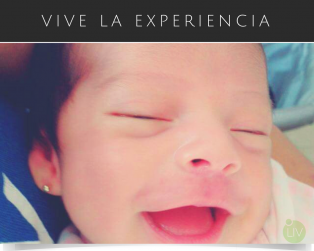 Edgar & Isabella (Mexico) November 2017
---
Look who turned 1? Baby Alanis (Edgar & Isabella)...
---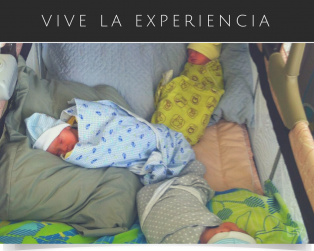 Alejandro & Ana (Mexico) November 2017
---
Our adorable LIV Patients — Alejandro & Ana — delivered healthy triplets! Congrats!
---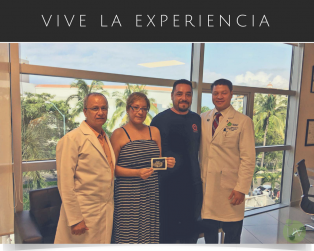 Luis & Marcela (Mexico) November 2017
---
Welcome LIV Patients — Luis & Marcela — who are expecting twins.
---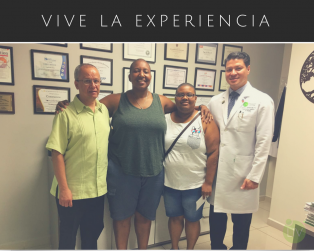 Winifred & Gravely (USA) November 2017
---
Welcome our lovely LIV Patients — Winifred & Gravely. We are excited to have you here at LIV.
---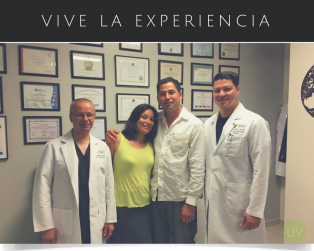 Manuel & Oseyli (USA) November 2017
---
We are honored to welcome LIV Patients — Manuel & Oseyli — who are expecting! Congrats!
---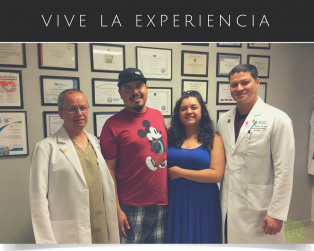 Alex & Caroline (USA) November 2017
---
Welcome LIV Patients — Alex & Caroline. We are honored to announce they are expecting.
---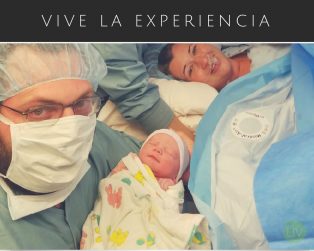 David & Kayte (California) September 2017
---
Update: David & Kayte delivered a healthy baby boy, Ryan. Watch Gender Reveal Party Now I pray and thank God for you and your facility! You guys at LIV have made our dreams come true. And we tell everyone about your dedications with us. We wish you could have delivered Ryan, you are priceless Dr. Stetson! For 1,265 days we prayed for a child. After countless tests, procedures and medications, we finally got our little blessing. LIV Fertility Center made this all possible. Dr. Flores and Dr. Stetson are two of the most amazing, humble doctors I have ever met. They never talked "over us" and explained, in detail, every single step of our IVF journey. The nurses, April and Anna became our friends after being in everyday for blood work and injections. The  anesthesiologist and embryologist calmed my nerves before egg retrieval and transfer and Esther and Victoria up front made us feel so incredibly welcomed from the moment the doors opened; We walked in terrified to start this journey and left knowing that every single person at LIV was cheering us on and working as hard as we were to make our dream come true. Our first round of IVF was unsuccessful. However, this didn't deter the doctors at all. We made a plan to try a more aggressive round the second time, thus resulting in our positive pregnancy, plus six more embryos waiting for us. If it weren't for this facility, my husband and I would still be devastated, wondering "why us"? There will never be enough words to thoroughly explain my husband's and my gratitude to this incredible facility. Thank you LIV for believing in us, as we believed in you. We can't wait to send you pictures of our little boy, due October 6th, 2017.
---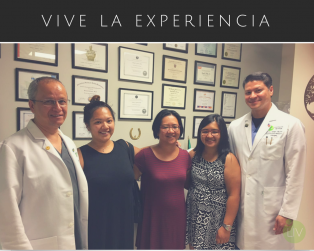 Joanne (Canada) September 2017
---
Welcome Joanne — LIV Fertility Center Patient ...and her sisters.
---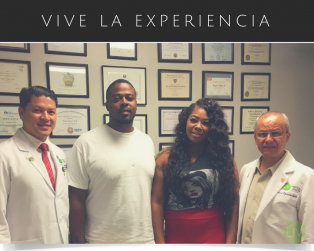 Jeffery & Aisha (USA) September 2017
---
Welcome LIV Patients — Jeffery & Aisha
---
Garantía FIV - TEC
Encuentre paz mental en su viaje a la maternidad o paternidad con nuestra Garantía FIV – TEC, entendemos el peso monetario del tratamiento de FIV y las incertidumbres que vienen con él.
Clínica Modernista
Ubicada dentro del prestigioso Hospital San Javier, nuestra moderna clínica de fertilidad ofrece indulgencias de lujo y arquitectura contemporánea.